Why Cybersecurity needs to be a priority for the Digital Products & IT solution Industry ?
Many successful businesses become victims of cybercrime because they neglect their IT security strategy. The good news is that it's never too late to take the necessary steps to secure your business and its data from cybercriminals.
By using managed IT solutions for cyber security, you can better protect your company and maintain an efficient network to improve productivity for you and all your team members who rely on reliable access to online resources.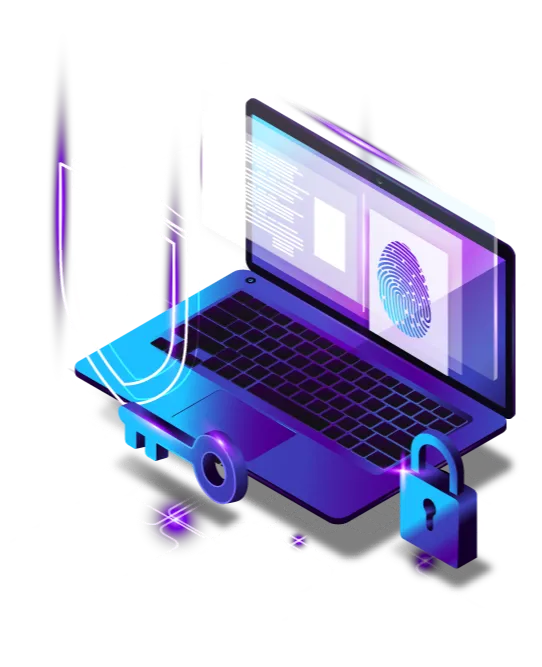 Business Risk
Why Industry is a target for cybercrime
Digital products & IT Solution industries are attractive targets because they have information that cybercriminals want, and they typically lack the security infrastructure of larger businesses.
According to a survey, that majority of the owners of this industry felt their business was vulnerable to a cyber-attack. Yet many businesses can't afford professional IT solutions, have limited time to devote to cybersecurity, or they don't know where to begin.
Cybersecurity in Digital Products & IT solution is a priority.
Technical Threats
How Industry Is Targeted
Malware (malicious software) is an umbrella term that refers to software intentionally designed to cause damage to a computer, server, client, or computer network. Malware can include viruses and ransomware.
The challenges Industry is facing
Experts Tips
Top tips for securing Digital Products & IT solution
Security breaches can devastate even the most resilient of businesses. It is extremely important to manage the risks accordingly. After an attack happens, an effective cyber security incident response plan can help you.
Reduce the impact of the attack, report the incident to the relevant authority, clean up the, affected systems, get your business up and running in the shortest time possible.
Despite the weaknesses, the Digital Products & IT solution industry has numerous chances to strengthen its cybersecurity Consult us to learn more